Delivering Brampton's fair share. My commitment
September 9, 2021
STATEMENT
Brampton, September 9, 2021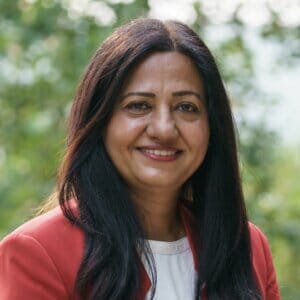 Dear residents of Brampton South, 
This election is very important. It will decide how we finish the fight against COVID-19, recover our economy in a fair and sustainable way, and protect the planet.
It will also mean a lot for Brampton. As your Liberal MP and a proud Bramptonian, I have been working hard in Ottawa together with my Liberal colleagues and Ministers on bringing a fair share of infrastructure and transit funds, supporting Brampton's key projects such as the Riverwalk – flood mitigation project, South Fletcher's Youth Hub, bringing 450 electric buses, supporting the Rose Theatre, PAMA and so much more.  
If re-elected I will continue to fight to make Brampton a world-class city and continue to support our City's infrastructure and our economy, while at the same time preserving our environment. 
That is why if re-elected I will continue to advocate for:
Brampton's need for a robust transit system and all shovel-ready transportation projects such as the LRT and the Queen Street BRT

A greener and more sustainable Brampton Transit network

Active transportation and healthy lifestyle programs in Brampton South;

Investments in world-class businesses and projects such as the Rogers Cybersecure Catalyst in Brampton South
These are the types of projects that help build an economy and a country that works for everyone.
With a track record like ours, Bramptonians can be confident in our plan.
Sonia Sidhu 
Your Liberal Candidate for Brampton South